TM Noble (Motor Engineers) Ltd - Vehicle Recovery, Repairs &amp Servicing and Car Sales Morecambe
Our Services
If you are looking for professional high-quality garage services in or around Morecambe, or looking to prepare your car for its MOT in Morecambe, then look no further than TM Noble (Motor Engineers) Ltd.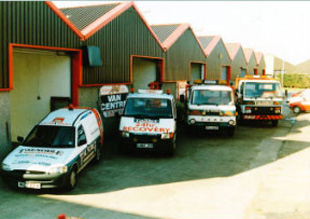 Whether it something simple such as a new battery or exhaust system for your car or van, or something more complex such as identifying and rectifying mysterious engine faults then we have got you covered. You will like our prices too, we try to stay as competitive as possible at all times.
We have the skills and equipment required to provide services for domestic cars for your family to light commercial vehicles for your business.
Our expert trained mechanics have the know-how to preform diagnostics and auto-electrical repairs in and around Morecambe
Are you considering buying a vehicle? Call us today or pay us a visit for more information about vehicles we have for sale, today. T.M Noble Ltd acquire a wide range of used and new vehicles. We are also able to supply direct main agent part exchange (non-auction) vehicles.
TM Noble (Motor Engineers) Ltd - Our Services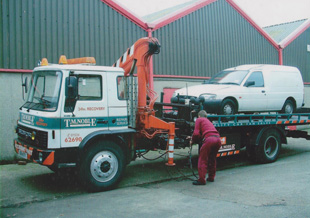 What we can offer you:
New and used Car Sales
Vehicle repairs & Servicing
Pre-MOT repairs & Servicing
Bodywork repairs
Tyres and batteries
Exhausts
Engine diagnostic checks
Alarm system repairs
Auto electrical repairs
Sound systems
TM Noble (Motor Engineers) Ltd - Car and Van Sales, Morecambe
Almost 40 years of experience in the motor trade
Emergency breakdown and Accident Recovery service 24 hours a day, seven days per week
Car, van and motorhome servicing and repairs
We have the capacity to take on fleet work & large company contracts
We will look at all makes and models of vehicle
We have a full auto electrical department
For Emergency breakdown and Accident Recovery, or any other query
Call us now on 07831 44 25 05

Contact Details
TM Noble (Motor Engineers) Ltd
Address:
12B Vickers Industrial Estate
Morecambe
Lancashire
LA3 3DU
Email
info@tmnoblemotors.co.uk
Phone
01524 62690
Mobile/Emergency
(24 hour service)
07831 44 25 05